Offshore sector is historically tied up to the first commercial activities of BAMBINI S.p.A.; also nowadays it is the core-business of the company giving out the main turnover thanks to the majority of vessels dedicated.
There are two categories of vessels used for goods transport: crew-utility boats (those who have larger dimensions and cargo capacity are named Fast Support Vessel) and utility boats. Crew-utility boats are very similar to crew-boats in a constructively manner, while utility-vessels can also support diving, ROV (remote operated vehicles), surveys, anchor handling and rec-oil. In addiction, Bambini S.p.A., is registered and approved for the transportation of radioactive goods.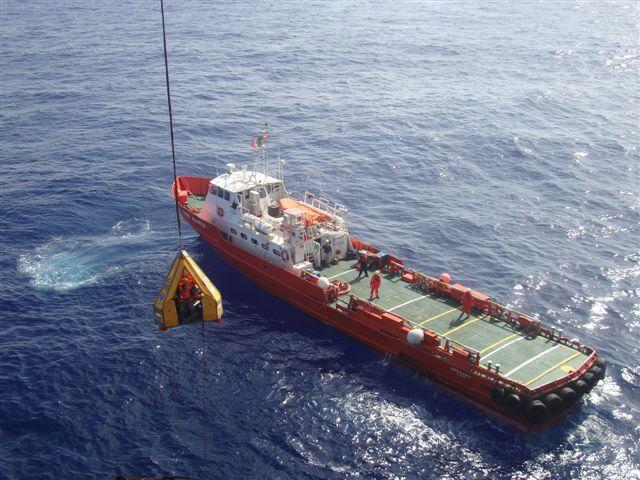 This kind of service is performed by using fast vessels with the shape of crew boat and Fast Support Intervention Vessel.
The transfer of personnel to offshore structures can be performed by direct contact of our vessels with boat landing or with the various types of basket commonly used in the offshore industry.
With the safety of our passengers being the main concern, our vessels have air-conditioned rooms with comfortable reclinable seating and private restrooms in order to grant a pleasant trip. 
Most of our vessels are equipped with TV's, DVD's, Blu Ray's with Surround Sound entertainment systems.