Crew boats and Fast Support Intervention Vessels (FSIV) are fast vessels made of aluminium alloy up to a speed of 29 knots.
Crew boats distinguish themselves for their compact size (about 30÷36 meters) which, other than granting an excellent manoeuvrability, are highly versatile offering a transport capacity of up to 47 people, together with a large availability of space on the deck for materials transport.
FSIV are developed on crew boat concept, extending their dimensions and increasing their capacities. They are in fact characterized by lengths even over 50 meters, they can easily accommodate up to 75 people in air-conditioned rooms with comfortable reclinable seating and private restrooms, they have a large free deck space and high liquid transport capacity.
The high performance of this type of vessel are combined with the technological innovation of dynamic positioning systems (up to DP2), Fire Fighting 1 system, and the use of waterjet operating as speed booster and stern thruster. The certification as Special Purpose Ship in compliance to IMO Res A.534 (13), set the higher standard in the offshore industry in terms of safety for the transported personnel. Thanks to their fast cruising speed, these units suit perfectly the haulage of urgent shipments and are certificated for the transportation of all classes of hazardous materials.
Famar Intervention - FSIV - DP2 - FiFi1
Dimension: 

54.00×9.00
Deck Space (m):
192 m²
Speed (knots):
27
Passengers:
58
Goods (t):
250
Capacity:
Water(mc): 161
Fuel (mc): 169
Blue Mommy - FSIV - DP2 - FiFi1
Dimension: 

56.00×9.36
Deck Space (m):
210 m²
Speed (knots):
28
Passengers:
71
Goods (t):
200
Capacity:
Water(mc): 116
Fuel (mc): 120
Blue Ludo - FSIV - DP2 - FiFi1
Dimension: 

55.10×10.00
Deck Space (m):
200 m²
Speed (knots):
25
Passengers:
72
Goods (t):
226
Capacity:
Water(mc): 100
Fuel (mc): 135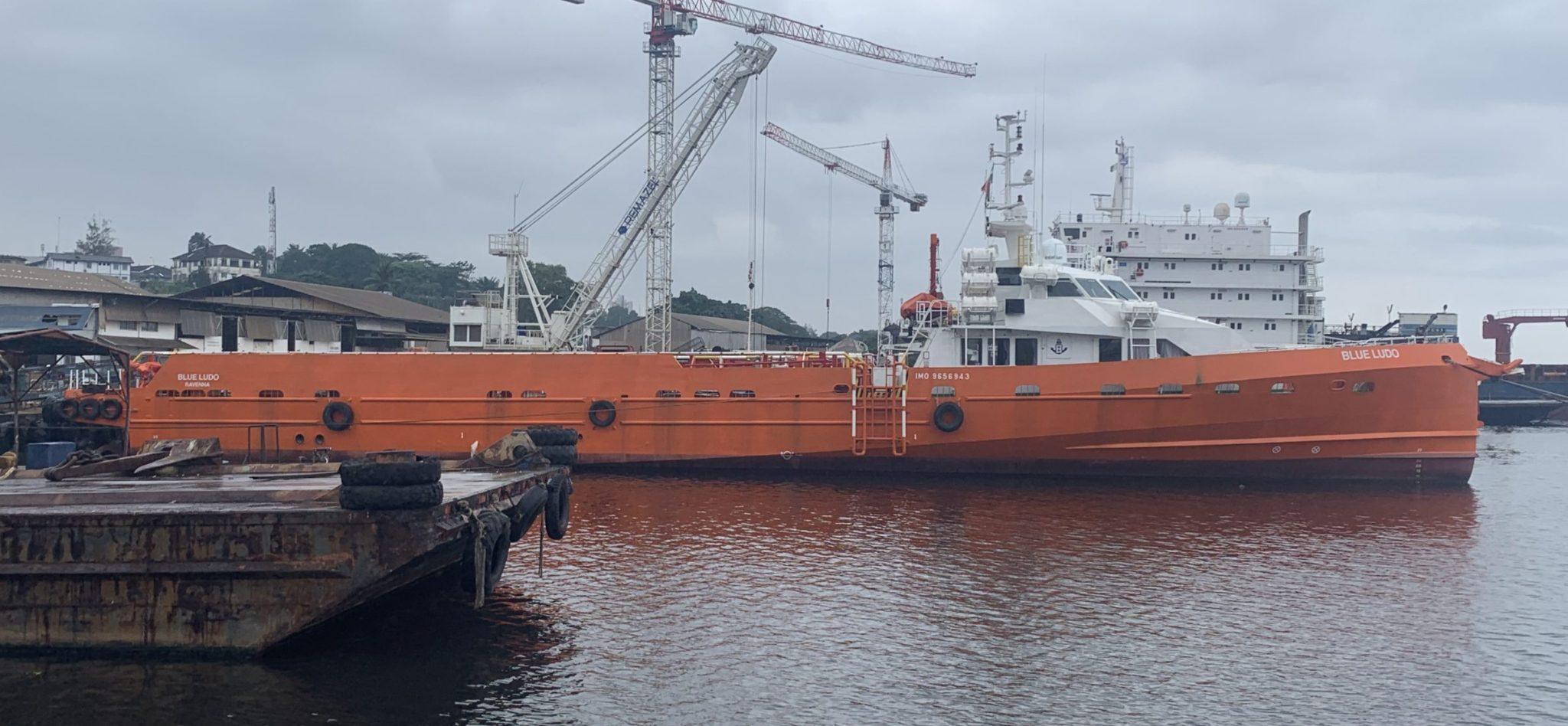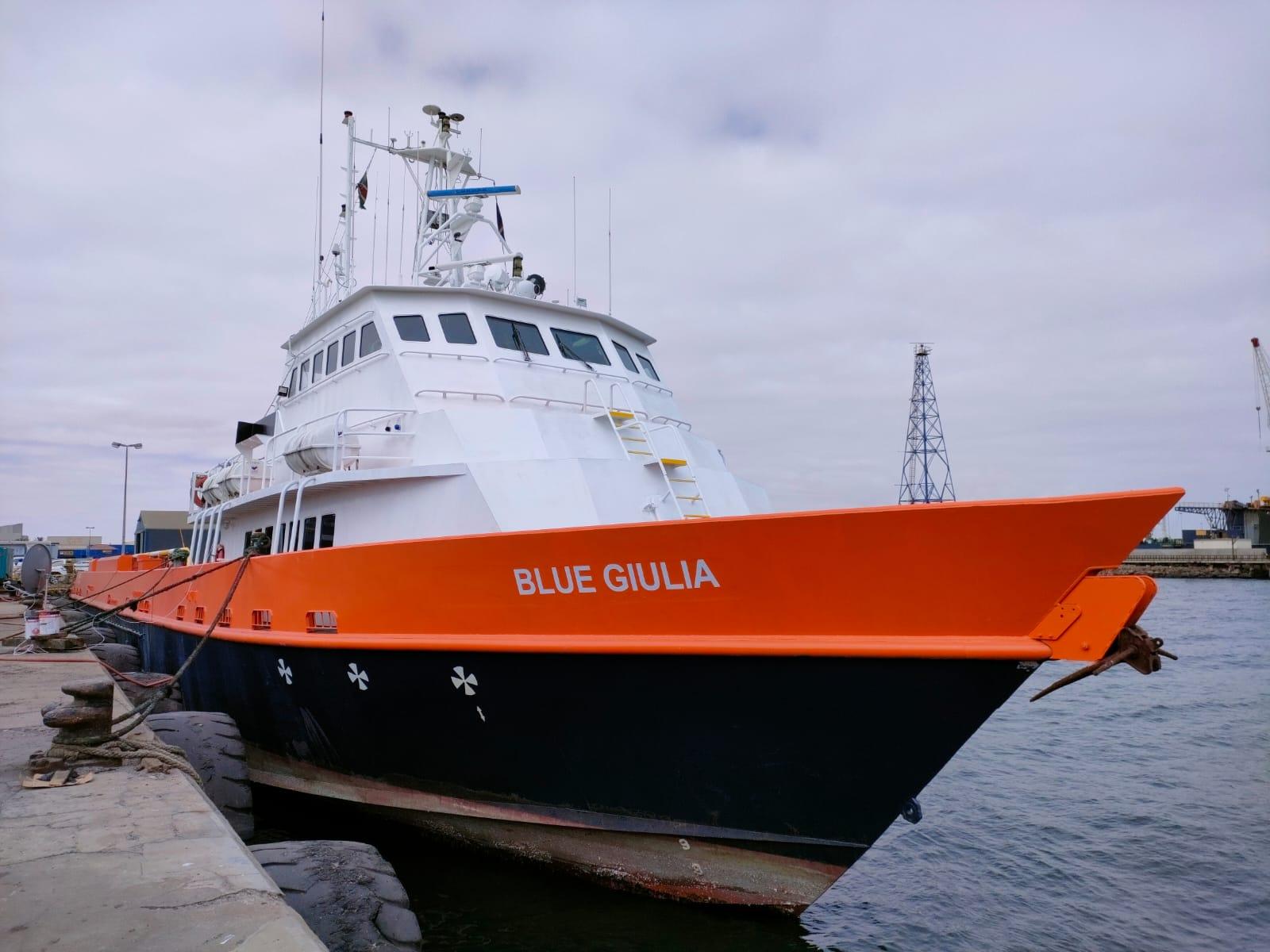 Dimension:

50.70×9.10
Deck Space (m):
223 m²
Speed (knots):
23
Passengers:
72
Goods (t):
279
Capacity:
Water(mc): 69
Fuel (mc): 200
Blue Brother - FSIV - DP1 - FiFi1
Dimension: 

51.30×9.20
Deck Space (m):
200 m²
Speed (knots):
27
Passengers:
71
Goods (t):
180
Capacity:
Water(mc): 51
Fuel (mc): 175

Blue Daddy - FSIV - DP1 - FiFi1
Dimension: 

51.43×9.20
Deck Space (m):
25.00×7.20
Speed (knots):
29
Passengers:
71
Goods (t):
200
Capacity:
Water(mc): 116
Fuel (mc): 110
Blue Asia - FSIV - DP1 - FiFi1
Dimension: 

53.35×9.76
Deck Space (m):
242 m²
Speed (knots):
25
Passengers:
80
Goods (t):
223
Capacity:
Water(mc): 120
Fuel (mc): 142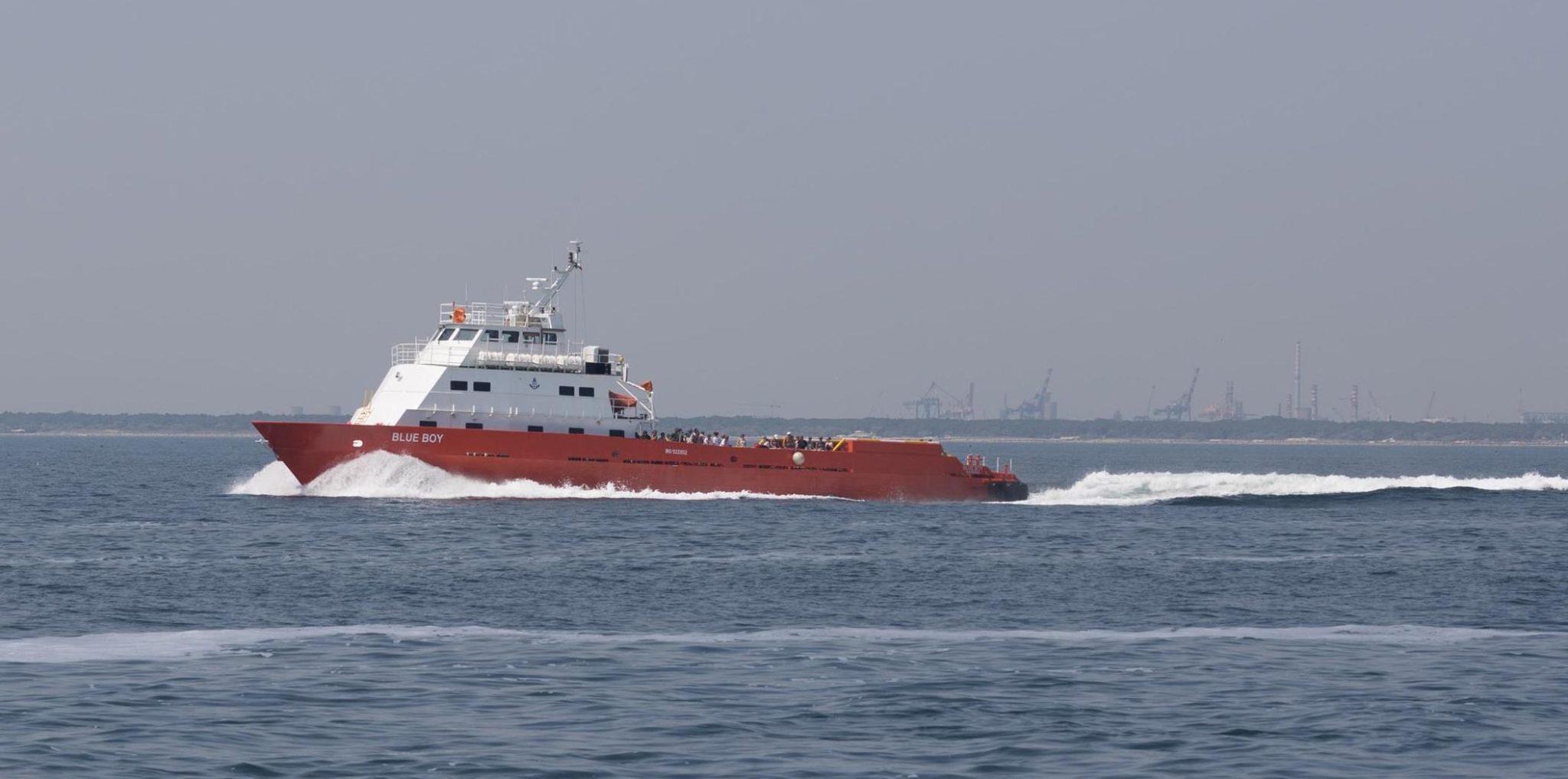 Dimension: 

42.68×8.16
Deck Space (m):
21.10×6.40
Speed (knots):
25
Passengers:
55
Goods (t):
114
Capacity:
Water(mc): 98
Fuel (mc): 62
Dimension: 

41.00×8.20
Deck Space (m):
22.90×7.00
Speed (knots):
23
Passengers:
60
Goods (t):
165
Capacity:
Water(mc): 69
Fuel (mc): 44

Dimension: 

42.67×8.53
Deck Space (m):
22.50×6.50
Speed (knots):
21
Passengers:
50
Goods (t):
153
Capacity:
Water(mc): 109
Fuel (mc): 45
Dimension: 

50.00×9.10
Deck Space (m):
181 m²
Speed (knots):
26
Passengers:
70
Goods (t):
150
Capacity:
Water(mc): 96
Fuel (mc): 181
Mare Diamante - Crew Boat
Dimension: 

47.63×9.14
Deck Space (m):28.00×7.50
Speed (knots):
23
Passengers:
45
Goods (t):
200
Capacity:
Water(mc): 90.00
Fuel (mc): 60.00
Dimension: 

47.63×9.14
Deck Space (m): 28.00×7.50
Speed (knots):
23
Passengers:
70
Goods (t):
230
Capacity:
Water(mc): 135.00
Fuel (mc): 70.00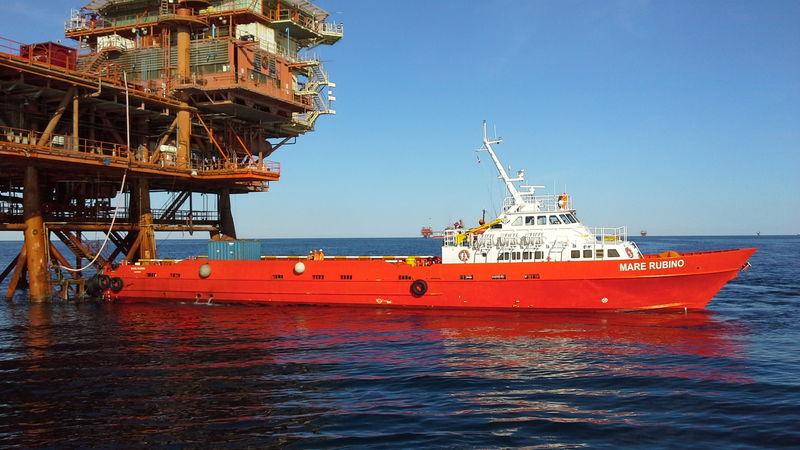 Dimension:

35.71×7.46
Deck Space (m): 18.50×5.40
Speed (knots):
21
Passengers:
47
Goods (t):
80
Capacity:
Water(mc): 90.00
Fuel (mc): 35.00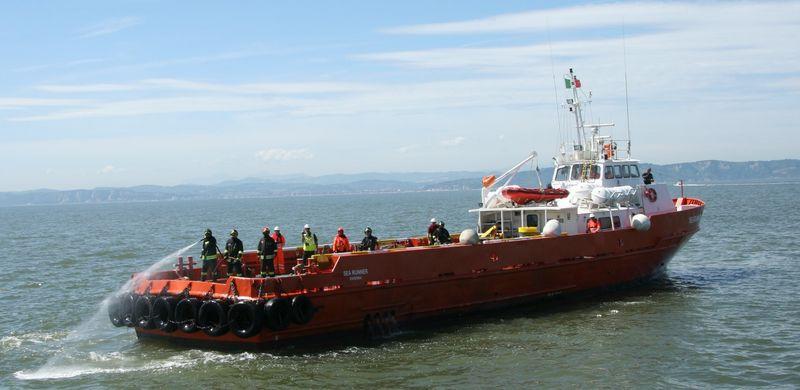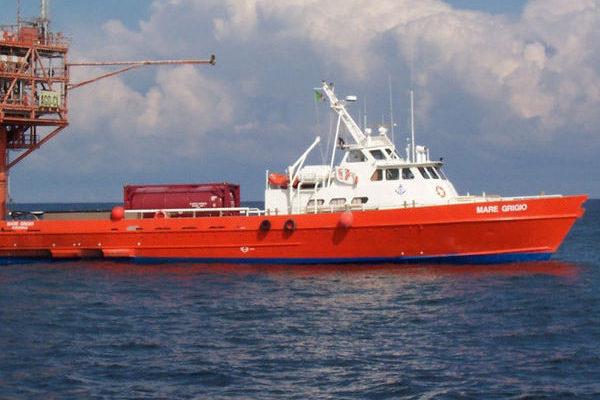 Dimension: 33.50×7.57
Deck Space (m): 16.50×6.20
Speed (knots):
20
Passengers:
47
Goods (t):
30
Capacity:
Water(mc): 52.00
Fuel (mc): 24.00
Dimension: 28.80×7.50
Deck Space (m): 70 m²
Speed (knots):
22
Passengers:
45
Goods (t):
30
Capacity:
Water(mc): 17.00
Fuel (mc): 12.00